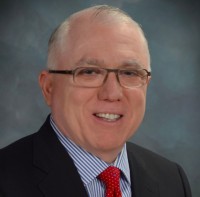 Ravi Nanda 先生
University of Connecticut School of Dental Medicine
講演・研修イベント
Dr. Ravindra Nanda is Professor Emeritus, Former UConn Alumni Endowed Chair and Head of the Department of Craniofacial Sciences and Division of Orthodontics, University of Connecticut, Farmington, Connecticut, U.S.A.
 He received his dental and orthodontic training first at Lucknow, India and then from Nymegen, The Netherlands and the University of Connecticut. He also received a Ph.D. from the University of Nymegen. He was an Assistant Professor of Orthodontics at Loyola University, Illinois from 1970 to 1972 and since 1972 he has been associated with the University of Connecticut.
Dr. Nanda has been active in orthodontic research in the area of biomechanics, clinical trials and acceleration of orthodontic treatment. He has authored with his colleagues more than 250 scientific papers. He is Editor-in-Chief of Progress in Orthodontics which received its first Journal Impact Factor in 2018. He is on the editorial board of ten different national and international orthodontic journals. He is also an associate editor of Journal of Clinical Orthodontics.
He is an active member of various organizations, including the American Association of Orthodontists, European Orthodontic Society and Edward H. Angle Society.  Dr. Nanda is a Diplomate of the American Board of Orthodontics. He has given numerous named lectures at national and international societies including Mershon Lecture at American Association of Orthodontics and Sheldon Friel Lecture at 2011 EOS Congress. He has been recognized with various awards from numerous international orthodontic organizations.
Dr.Nanda has authored eight text books Retention and Stability (with Dr. Burstone), Biomechanics in Clinical Orthodontics , Biomechanic and Esthetic Strategies In Clinical Orthodontics, Temporary Anchorage Devices in Orthodontics (with Dr. Uribe), Current Therapy in Orthodontics(with Dr. Kapila),  Esthetics and Biomechanics in Orthodontics, and recently " Orthodontics, two volumes " (with Prof. Farronato), and  Atlas of Complex Orthodontics (with Dr. Uribe). He has two new books coming out in 2019, Temporary Anchorage Devices (with Drs. Uribe and Yadav) and Principles and Biomechanics of Aligner Orthodontic Treatment (with Castroflorio, Garino and Ojima).