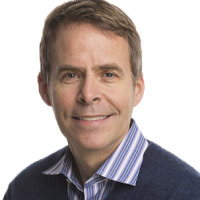 Peter Brawn 先生
Canada
講演・研修イベント
How to get better results in less time with aligners: my approach

Dr. Brawn will share some innovative protocols he has developed that enhance treatment efficacy, reduce treatment duration, achieve more predicable clinical outcomes and lead to happier patients
Dr Peter Brawn

Doctor of Dental Surgery, McGill University, Montreal, Canada

Private practice limited to aligner orthodontics in Vancouver, Canada

Dr. Brawn is known for his innovations in the orthodontics field. He is recognized for developing the multi-patented OrthoPulse, a device that utilizes photobiomodulation (low-level light therapy) to accelerate bone remodelling and orthodontic tooth movement.   This device is especially noted for its compatibility with clear aligner treatments, such as Invisalign, in reducing treatment time. His decades of clinical and scientific experience has led to unique protocols that significantly reduce treatment time, improve the tracking of aligners, reduce the number of patient appointments and patient discomfort.