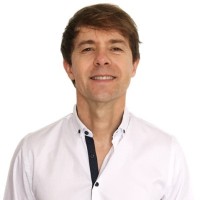 David Couchat 先生
フランス
講演・研修イベント
Keynote Speaker
Treating Kids from 7 years old with Invisalign First in a Digital Work flow

Nowadays We Have The Possibility To Treat Kids For Interceptive Treatment With Invisalign First .
In Order To Go From The Digital World To The Real World, We Will See What Are Ten Rules And The Protocols To Update The Clinical Preferences In The Ids , To Prescribe And Communicate With The Technician And To Modify The Clincheck . Then We Will See Clinical Results Through A Case Gallery And How We Can Use Invisalign First Efficiently With Tremendous Clinical Outcomes .
Keynote Speaker
IMPACTED TEETH WITH TEENS AND INVISALIGN SYSTEM

This presentation will show how to prevent un-erupted teeth with TEENS using INVISALIGN system .Otherwise and unfortunately if we can not place a tooth into the arch , it will be impacted . Then a description of the methods , tips, technique and auxiliaries will be shown along this lecture according to a large experience with tracking impacted teeth using invisalign system
The first impacted tooth to be pulled down into the arch with INVISALIGN technique has been realized worlwide in 2004. Nowadays in 2017, it is easy to make sure unerupted teeth or impacted teeth would be taken in charge nicely with the aligners and the auxiliaries .