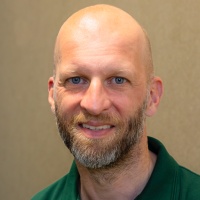 Bjorn Ludwig 先生
講演・研修イベント
Hybrid treatments with in-office direct printed aligners - DPA-
Hybrid treatments with in-office direct printed aligners

Hybrid treatments with in-office direct printed aligners

Aligner treatment is currently a huge trend and the advent of Direct To Print seems to be a game changer.

But it appears to still be in its infancy, with refinement still needed to the digital planning and production aspects, as well as questions of 'can they do it better' still to be answered.

The lecture will show our lab and clinical experience so far and will discuss setbacks, errors and problems.

Clinical cases will be presented – mostly treated in a kind of hybrid style – utilizing TADs and adjunct classical orthodontic devices.


Björn Ludwig maintains a private orthodontic practice in Traben-Trarbach, Germany.
He is Assistant Professor at the University of Homburg/Saar, Department of Orthodontics.
His focus of research work is skelettal anchorage and 3D imaging.
He has published more than 200 peer reviewed clinical and scientific articles and is editor of several books.
He is editor in chief of the Quintessenz publication "Kieferorthopädie" (Orthodontics).
He is also co-editor of the Journal of Clinical Orthodontics.
He works in the council of the German board in Orthodontics.
He is past president of the European Begg Society.