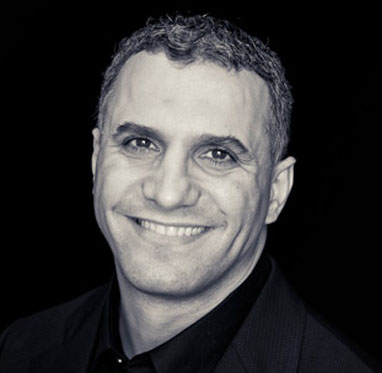 Sam Daher 先生
カナダ
講演・研修イベント
Keynote Speaker
<Deep Bite: The Vertical Challenge>

Managing the vertical dimension during orthodontic treatment remains a challenge to the
treating orthodontist, despite the many advances in techniques and appliances being used.
Clear aligner therapy aids in opening up deep bite malocclusions with consistency, mostly due
to the occlusal coverage by the aligners. Dr. Daher will show clinical cases and will share tips
and techniques to help use the Invisalign system more effectively.
A bilingual native of Montreal, Dr. Sam Daher received his Doctor of Dental Surgery degree from McGill University (Montreal) with distinction in 1994 then practiced general dentistry for a few years before returning to Université de Montréal to complete a Masters' degree and specialty in orthodontics. Currently living and practicing in Vancouver, Dr. Daher maintains 2 Invisalign-only practices in the downtown core (Vancouver and Calgary), where he treated over 4,600 Invisalign cases of varying complexities. He was the top Invisalign submitter globally 2009-2011 and remains one of the top 5 single-provider submitters. Dr. Daher is an Aligntech Institute Faculty member and keynote speaker. He is also an adjunct associate Professor at the University of the Pacific in San Francisco and a guest speaker at his alma mater, Université de Montréal. Dr. Daher received the Lifetime Achievement Award at the 2014 Invisalign Summit.
He is an active member of both American & Canadian Association of Orthodontists (AAO & CAO) and a Fellow of the World Federation of Orthodontists (WFO).