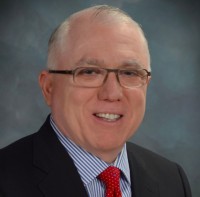 Ravi Nanda 先生
University of Connecticut School of Dental Medicine
講演・研修イベント
"Biomechanics and Aligners: Achieving Predictable Outcomes"

Application of biomechanics principles is very important to achieve predictable results. With aligner treatment delivery of proper force and moments need special care due to lack of anchorage and relative flexibility of material. The biomechanics principles though are same as fixed appliances as teeth may need translation, controlled tipping or uncontrolled tipping. For translation and controlled tipping aligner treatment needs attachments on crowns. The number of attachments on each tooth and their orientation, design and location can deliver a force system to achieve desired results. Case presentations of fixed and aligner treatment will show how biomechanics principles are same for both treatment modalities.
"Acceleration devices and aligner treatment"

矯正歯科医にとっては歯の移動の加速は好もしいことである。アライナー治療は美的な選択肢でありながら多数な不正咬合を治療できることがよく知られている。特に、複雑な難症例をさらに早く治せるアライナー治療は歯科矯正をさらにレベルアップさせるでしょう。本講演は最先端の歯の移動における生物学的な知識を語り、矯正歯科医がどのように破骨細胞の活動と骨再形成を調節できるかを説明する。震度、フォトモヂュレーション、マイクロオステオパーフォロレーション、とレーザー光についても話す。我々の加速矯正の研究結果も発表して、そして矯正歯科治療はこれらの情報からどの利点があるかも話す。

Abstract:
Acceleration of orthodontic tooth movement is highly desired by our profession. We know aligner therapy satisfies our need of esthetics based appliance to correct numerous malocclusions. A faster aligner therapy especially for complicated malocclusions can bring orthodontic treatment to a new level. This presentation will describe state of the art of biology of tooth movement and how as orthodontists we can modulate osteoclastic activity and bone remodeling. Latest information and biologic basis of techniques such as vibration, photomodulation, micro osteoperforation, and lasers will be discussed. Results of our own studies regarding speeding orthodontic treatment will be presented and how aligner therapy can benefit from this information

Dr. Ravindra Nanda is at present UConn Alumni Endowed Chair, Professor and Head of the Department of Craniofacial Sciences and Chair of division of Orthodontics, University of Connecticut.  He is editor-in-Chief of Progress in Orthodontics and an associate editor of Journal of Clinical Orthodontics. He has been recognized with various awards from numerous international orthodontic organizations.