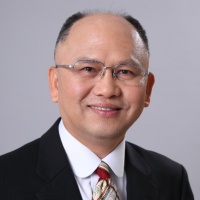 Chris Chang 先生
Taiwan
講演・研修イベント
Screws and Aligners
Screws and Aligners

TADs can provide a stable and efficient anchorage to facilitate bodily movements, such as forced eruption and mesialization that are particularly challenging for aligner treatment. They are also very effective in molar uprighting and impaction treatment. In this lecture various cases will be presented to illustrate how TADs can be incorporated in different stages of aligner treatment to transform challenging cases into easy ones by taking advantages of aligners' strength in pushing and TADs in pulling. Aligners and TADs, a winning combination that you must learn to master.
Dr. Chris Chang is the founder of Beethoven Orthodontic Center and Newton's A Inc. in Hsinchu, Taiwan.
He received his PhD in Bone Physiology and Certificate in Orthodontics from Indiana University. He is a diplomate of the American Board of Orthodontics and an active member of Angle Society-Midwest. 
Dr. Chang is the publisher of Journal of Digital Orthodontics and has authored and co-authored many orthodontic books, including Orthodontics Vols. 1-6, as well as Words of Wisdom, Jobsology and Trumpology.
He is the inventor of OrthoBoneScrews(OBSÆ).