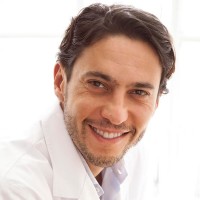 Dr. Kamy Malekian
Spain
Abstract
Class III MALOCCLUSSIONS.LOWER DISTALISATION WITH INVISALIGN TECHNIQUE

Summary Abstract:  " Sequential Lower distalization is applied in the lower arch in order to treat class III treatments. Sequential Attachment Placement on lower distalised molars and premolars increases aligner fitness and lower anchorage.With Esthetic Start Motivation Strategy patients

achieve short term lower anterior esthetic results keeping high motivation and full time aligner & elastic wear during total treatment time.

* Posgraduate Orthodontic degree from U.C.M University Madrid 1999. * He is a Pioneer in Spain with the Invisalign technique since 2001. * He is an European Invisalign Clinical Speaker & visiting professor at Orthodontic master UCM Madrid since 2001. * He has given more than 150 Invisalign Certification & Study Clubs throughout Europe. As well as spoken at all European Summit editions from 2005 to 2016. * Speaker at APAC Invisalign Summit 2016. * Treated more than 1650 Invisalign Treatments.Diamond doctor since 2012 * Top European invisalign award European case submission year 2007. * Invisalign Peer Award 2015 International Gallery Case published.