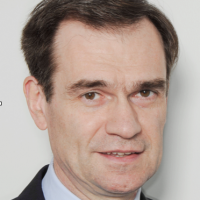 Dr. Louis-Charles ROISIN
France
Abstract
DENTAL MONITORING: THE FIRST SELF MEASUREMENT TOOL IN ORTHODONTICS FOR TREATMENT FOLLOW UP

Aligner orthodontics have made tremendous progress in the last ten years. But the clinician was missing something: there was no high tech, precise measurement tool to continuously control the clinical response to these techniques.

METHODS: Since 2013, Dental Monitoring has been developing the first mobile application of self-measurement in orthodontics, using 3D reconstruction technology from an initial model and simple photos regularly taken by the patient's smartphone. Frequent and continuous controls provide:
● A photo gallery of clinical evolution
● A graph of global activity for upper and lower arch
● A 3D matching to replay and visualize the history of 3D movements
● Exhaustive movement graphs for each tooth
● Precise measurements on six axes for each tooth

RESULTS: Clinical examples illustrate the value of monitoring aligner orthodontics to:
● Stimulate cooperation on hygiene and compliance, particularly for teens
● Improve diagnosis and follow-up with new measurement tools and graphs
● Continuously compare reality of movements and set-up prescription
● Individualize and adapt in time the schedule of aligner change
● Detect many incidents before next appointment, such as attachment debonding or unseat of aligners
● Avoid late diagnosis and correct incidents at the beginning to reduce many aggravations and complications

CONCLUSION: Self-monitoring is well recognized in medicine and has proven, for many years, its efficiency in the follow-up of diabetes or hypertension.
In orthodontics, Dental Monitoring is the first and solution based on the same concept and developed for the specific needs of orthodontics and particularly adapted for aligner techniques.
Dr L-C ROISIN graduated in stomatology with a specialty in Dento-Maxillofacial Orthopedics in 1988 in Paris, and then embarked on an unconventional, self-taught path: a first diploma under the supervision of Jean DELAIRE in Nantes, EPGET and Tweed Foundation with Alain DECKER, Club TTD with Pierre PLANCHE and the courses of Didier FILLION and Dirk WIECHMANN for lingual.
A former Private Attending Physician in the maxillofacial surgery wards of the Foch, Saint Louis, Percy and Necker hospitals, he attended numerous oral & facial, and later craniofacial surgeries with Daniel MARCHAC. He has been a consultant in the multidisciplinary team of the Centre of Reference for Craniofacial Dysostosis and Neurosurgery at Necker hospital for 20 years. In 2008, he obtained an expert's degree in maxillofacial and oral-dental health.
In 2002 he became one of the first and very enthusiastic users of Invisalign.
Since 2013, he has been sharing his time between his private office and clinical direction of a new project: Dental Monitoring.
He is now International speaker for courses and lectures on Dental Monitoring, traveling the word from Europe, USA, Russia, Middle East, Asia, Australia and … Japan.