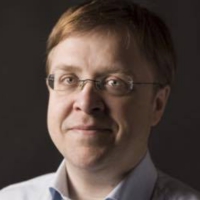 Dr. Francesco Garino
Italy
Abstract
New tools to improve efficiency in Class II treatments with Invisalign

Treatments with aligners became in the last years more and more frequent in the daily practice not only in adult patients but also in teenagers. One of the main goals is to keep treatment timing as efficient as possible and this is based on the current Invisalign possibilities, patient compliance and also the presence of new technologies and techniques which can optimized the treatment timing both in adults and teenagers.
Regarding techniques, Dr. Garino will share his approach which can be done purely with Invisalign and in other situations combined with the Motion appliance. About technologies, he will share his protocols in managing class II in combination either with vibrating devices or with photobiomodulation and share the feedback he found both clinically and by patients.
Last but not least Dr. Garino will share his 5 year experience with intraoral scanning with iTero scanner, from 2.5 until Element, and the main factors which can improve efficiency in the orthodontic practice.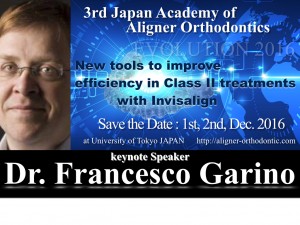  M.D. degree, University of Torino, Italy
 Orthodontic specialization, University of Padova,Italy
 Diplomate European Board of Orthodontics (EBO)
 Active member SIDO (Italian Society of Orthodontics)
 Founding member of the Italian Academy of Orthodontics (AIDOR)
 International Member American Association of Orthodontics (AAO)
 Member European Society of Orthodontics (EOS)
 Active Member European Society of Lingual Orthodontics (ESLO)
 Fellow World Federation of Orthodontics (WFO)
 Chief dental officer Winter Olympic Games Turin 2006
 Author of more than 80 orthodontic papers
 Speaker in Congress and Meetings in Europe, Middle East, USA
 Invisalign certified since 2001
 Platinum Elite status since 2006
 Invisalign speaker since 2008
 Speaker at the European Invisalign Summits since 2006
 Member of the European Advisory Board Align technology
 His clinical interest is focused on self ligating brackets, early treatment, digital
technologies and non compliance appliances.