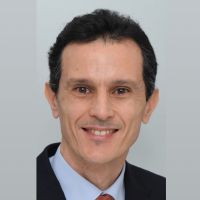 Dr. Akim Benattia
France
Abstract
THE CHALLENGE OF EFFICIENT IN-HOUSE ALIGNER TREATMENTS

IN-OFFICE ALIGNERS ARE BECOMING MORE AND MORE MAIN STREAM, THANKS TO THE DEVELOPMENT AND DIFFUSION OF 3D SET UP SOFTWARE, AS WELL AS 3D PRINTERS, WHICH ALLOW THE DESIGN OF ALIGNER

TREATMENTS IN THE ORTHODONTIC OFFICE .



TO INSTALL AND USE A HOME MADE ALIGNER LAB REQUIRES BOTH ORTHODONTIC EXPERTISE, AND SPECIALIZED EQUIPMENT AND SOFTWARE.

AFTER AN OVERVIEW OF THE INSTALLATION AND USE OF THIS TECHNOLOGY, WE WILL STUDY THE CHALLENGES OF USING THIS TREATMENT FOR ALL PATIENTS.
Dr Akim BENATTIA Specialist Orthodontist
Past Assistant at the Universities of France 
General Secretary of the French Aligner Society
Member of The European Aligner Society
Member of Japan Aligner Academy
Member of the Deutsche Gesellschaft fur Aligner Orthodontie
International Speaker since 2015 in France, Tunisia, Italy, Spain, 
Morocco, Taiwan, Ukrainia, Greece, Dubai, Lettonia, and Austria .