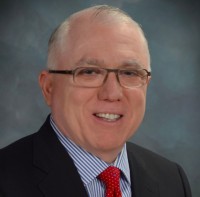 Dr. Ravi Nanda
University of Connecticut School of Dental Medicine
Abstract
Aligners and Acceleration Methods and Devices : State of the Art

Acceleration of orthodontic treatment is one of the prime area of research. Various studies have reported on methods and devices which may affect the speed of orthodontic treatment. This presentation will describe pros and cons of surgical interventions, vibration and photomodulation devices. Emphasis of the talk will be how some of the methods and devices can possibly be used with aligner therapy.
Acceleration devices and aligner treatment

Abstract:

Acceleration of orthodontic tooth movement is highly desired by our profession. We know aligner therapy satisfies our need of esthetics based appliance to correct numerous malocclusions. A faster aligner therapy especially for complicated malocclusions can bring orthodontic treatment to a new level. This presentation will describe state of the art of biology of tooth movement and how as orthodontists we can modulate osteoclastic activity and bone remodeling. Latest information and biologic basis of techniques such as vibration, photomodulation, micro osteoperforation, and lasers will be discussed. Results of our own studies regarding speeding orthodontic treatment will be presented and how aligner therapy can benefit from this information

Dr. Ravindra Nanda is at present UConn Alumni Endowed Chair, Professor and Head of the Department of Craniofacial Sciences and Chair of division of Orthodontics, University of Connecticut.  He is editor-in-Chief of Progress in Orthodontics and an associate editor of Journal of Clinical Orthodontics. He has been recognized with various awards from numerous international orthodontic organizations.