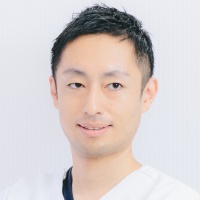 Dr. Masashi Makino
Japan
Abstract
Class II extraction cases strategy

Recently, it seems as though the number of Class II treatments has increased. The major difficulties in Class II cases stem from the breadth of treatment approaches necessary to cover the full range of extraction and nonextration options based on different molar relation conditions, and bite control during upper anterior retraction.
Major approaches to Class II cases include ① maxillary distalization, ② maxillary premolar extraction ③ maxillary and mandibular premolar extraction, and ④ mandibular advancement, but in cases where molar relation is asymmetrical, treatment approach selection for cusp to cusp Class II treatment presents many issues. This presentation will discuss the efficacy of treatments including maxillary premolar extraction combined with mandibular distalization. The necessity of upper anterior intrusion to improve bite control and gummy smile will also be discussed. To this end, a simple treatment procedure including the use of anchor screws will be introduced.
2006 Graduated from the Tokushima University Faculty of Dentistry
2010 Finished certification from Tokyo Dental College School of Orthodontics
2012 Opened Makino Orthodontic Clinic
2018 Specialist certification from Japanese Orthodontic Society