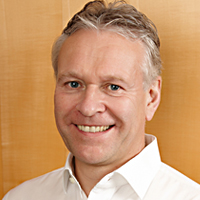 Dr. Werner Schupp
Cologne(Germany)
Abstract
Keynote Speaker < Occlusal concept for invisalign treatment >

Orofacial, orthopedic, and orthodontic treatments always start with the case history, the patient records, and then the diagnosis. Treatment planning for use of Invisalign system differs from other techniques such as fixed appliances. The Invisalign system can be used to treat almost all problems and it can be combined with other techniques. Strategic planning with the Invisalign system is crucial and one of the main factors that contributes to its success.
The lecture will demonstrate the functional diagnosis, treatment planning and the proper handling of the ClinCheck Pro – software.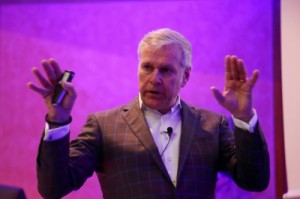 Studies of dentistry at the University of Münster (Westfälische Wilhelms Universität) final exam 1985, dissertation 1986.
Postgraduate student in Orthodontics from 1987 – 1989 at the Universtiy of Münster (Westfälische Wilhelms Universität), department of orthodontics, director Ms Prof. Dr. U. Ehmer, certified specialist of "orthodontics" since 1989.
Collaboration in the orthodontic pivate practice of Dr. D.E. Toll, D.D.S. (USA) 1989 and 1990.
Own private practice as a specialist for orthodontics in Cologne.- Rodenkirchen since 1990 together with Dr. Talebloo and Dr. Haubrich.
Publication of the books:
"Funktionslehre in der Kieferorthopädie" in 2000 (ISBN: 3-928055-03-8) together with Dr. Toll "Kraniomandibuläres und Muskuloskelettales System" in 2012 by Quintessenz Publ. together with Dr. Boisserée.
Publications of articles concerning orthodontic therapy, function and pain therapy in several national and international journals Speaker in Europe, Brasil, USA, China, Japan.
Certified user of the invisalign technique – Preferred Provider invisalign® and speaker Align Technology, till now more then 2000 Patients treated with Invisalign.
Certified in Manual medicine and Osteopathy for Orthodontics (DGMM / GBO)"
Editor for "Manuelle Medizin" (Springer Verlag)
Founding member and Past President of the German Board of Orthodontics and Orofacial Orthopedics (GBO)
Member of the interdisciplinary group "Zahn und Mensch" / www.zahnundmensch.org 
Lecturer Medical University Innsbruck, Austria
Former Visiting Professor, University of Ferrara, Italy (Chairman Prof. Giuseppe Siciliani)
Visiting Professor, School of Stomatology, Capital Medical University, Beijing, P.R. China (Cairman Prof. Yuxing Bai, D.D.S.,Ph.D)
Former Member of the German Eventing Team