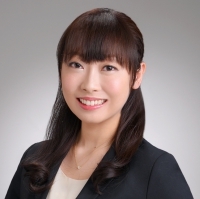 Dr. Yuriko Kumagai
Smile Innovation Orthodontics Tokyo JAPAN
Abstract
Aligner Orthodontics treatment for pediatric patients
Space closure with aligners with late stage residual primary teeth.

The most common congenital defect in adult teeth is the incline of the second premolar. Common treatments for congenital defects include dental implants and bridges, but orthodontic space closure is another, less common option.
Space closure around the defective adult teeth can be challenging due to constriction in bone width from resorption of residual primary tooth roots.
In this presentation will discuss the following cases.
Bimaxillary protrusion, missing both lower second molars, and had a residual primary second molar. This case treated with extraction of both upper 1st premolars, both lower primary second premolars, and aligners for space closure.
Crossbite, both lower second premolars missing and primary second premolars residual.
Strategic primary tooth extraction will be discussed through these two cases.
While studying at Nihon University School of Dentistry, apprenticed at Hongo Sakura Cilnic to study Invisalign treatments under Dr. Ojima. Following graduation, began working at Hongo Sakura full time, and currently an Invisalign Specialist in Smile Innovation Medical Corporation.
2018 – Certification from Gran Torino Study Club (Under Dr. Francesco Garino / Dr. Tomomasa Castroflorio)