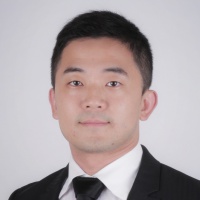 Dr. Chen ChengWei
Taiwan
Abstract
Does digital technology improve our practice ?

The wave of digitalization has a total impact on our lives, and we have to admit that it really helps us a lot in many ways.
When it comes to digital dentistry, it also changes our daily work. However, is it helpful?
Let us focus on present articles ,studies, and contemporary digital equipments on the market.
Therefore, we can answer this question and surmise what digital future looks like.
Chen ChengWei CV
1.Fouding member of T.A.A.O.(Taiwan Association of Aligner Orthodontics)
2.Certified member of T.A.A.O.
3.Chef executive officer of T.A.A.O. (2017~2019)
4.General Practice in Taipei,Taiwan