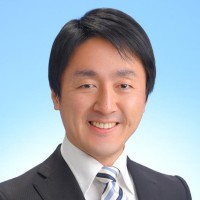 Dr. Hitoshi Watanabe
Smile Innovation Orthodontics Tokyo
Abstract
Using TADs Approach with Invisailgn ~Biomechanics Oriented Orthodontics for TADs~

In recent years there have been many different cases and papers on the use of TADs in orthodontic treatments. TADs can be divided largely into 4 groups (1) plate type (2) mini screw (3) palatal plate type (4) zygoma type. Mini screw type TADs, which are minimally invasive and simple to install, have been frequently chosen for locations that minimize damage to roots and have a low failure rate. In our group, we believe that the most important element of orthodontic treatment, however, is careful consideration of planned tooth movement and biomechanics and appropriate TAD selection. Presently at our practice, when planning an aligner treatment, the orthodontist decides the direction of tooth movement and traction, and is then followed an oral surgeon who performs a data overlay with CT or STL data. Once possible installation locations have bern found, we choose a TAD type, create a surgical guide and perform installation. Doing this enables us to execute tooth movement more faithful to the plan resulting in highly predictable outcomes.
This presentation will discuss our approach to choosing TADs with careful consideration of the biomechanics of aligner treatments.